7 Things to Draw When Bored: Using Art to Kill Monotony
Have you ever felt so bored that you just didn't know what to do? I have, and I know what it feels like when boredom builds on the inside.
For me, one of the easiest ways to control monotony has always been to draw just about anything that comes to my mind.
So in this article, I'll share with you a few cool ideas of things to draw when bored so you can try them out yourself.
Keep in mind that this art requires total concentration, a tablet for drawing or a pencil and a paper, patience, and a bit of creativity.
Whether you want to keep your drawing simple or you prefer to add more details to the project, that's completely up to you.
Table of Contents
The following is a list of 7 easy things that you can draw when you're bored.
1. Draw a Fish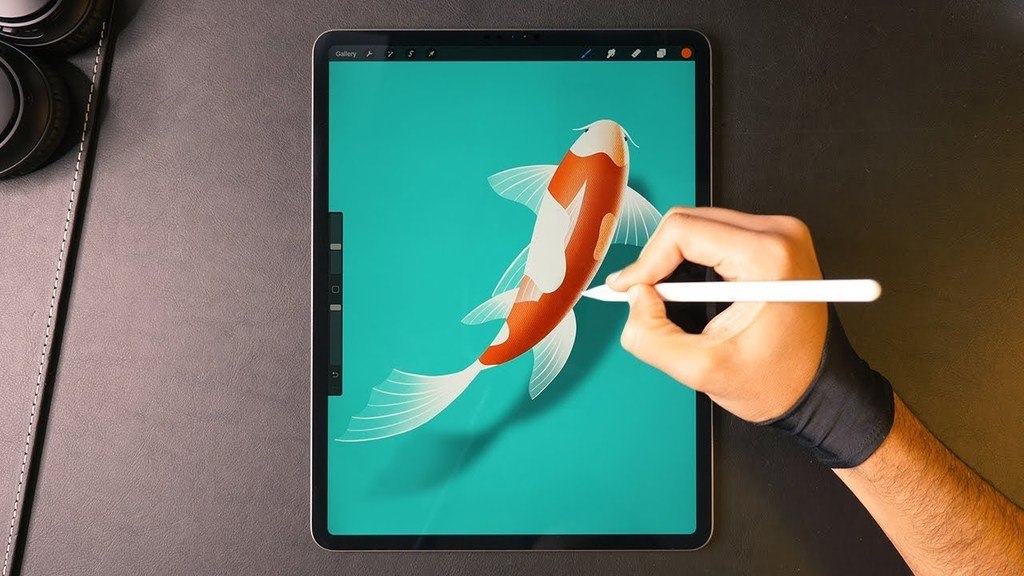 Back when we were still kids in kindergarten, drawing a fish was one of the things that we loved to do the most. It's true, and I know you can pretty much relate.
We also had fish charts hanged on classroom walls, on which there were arrows indicating the name of different parts of this marine animal. How cool?
Seriously speaking, a fish would be an interesting pet to draw. Plus, it's simple, and not exactly something that you'd have to overthink.
2. Craft the Mandala
Some people believe that mandalas contain the world's base code. Others suggest that drawing an object this cute can make you meditate a lot.
Whether these are true or otherwise, I honestly have no idea.
But I do believe that drawing a mandala would be fun, especially if you love tattoos. To draw a mandala, you'll need an iPad or any tablet under 100 and the Amaziograph app for iOS and Android.
3. Draw an Ice Cream Corn
So I'm not a big fan of ice cream. But I think the cone is one of the coolest things you can draw when bored.
And the best part is?
It's a simple idea that doesn't require a lot of creativity. And it won't even take a lot of your time.
You want to make the art as appealing as possible. Plain is fine, colorful is better.
Here's a video that demonstrate how you can draw an ice cream corn in less than 5 minutes.
4. Any Cartoon You Know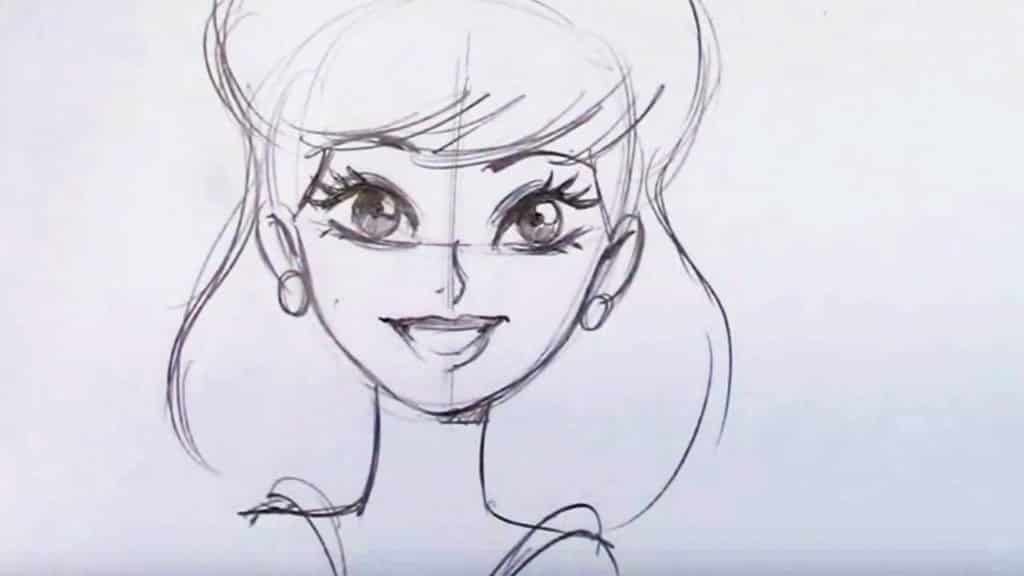 Cartoon images are everywhere. And probably not a day goes by without you seeing one.
The characters take the center stage on the cartoon networks that kids and adults alike love to watch. Walk in the streets and look around, I'm sure you'll spot some insanely beautiful cartoon drawings. Or even look at chocolate bar covers, and you see a picture of a cartoon.
You get the idea, don't you? So why not go ahead and draw any that you know?
The best thing about drawing a cartoon image from scratch is that you don't have to be a pro. This idea is so simple that even beginners can easily get it done right on a first attempt. Plus, it doesn't take a lot of time.
5. Sketch the Globe
This is probably the worst drawing idea to consider if you still believe the Earth is flat.
Because seriously speaking, that's a flat out an old school mentality without scientific backup. And even if you live under the rock, contemporary analogy about Earth reveal that it's round, hence a globe.
Sketching up the globe can be a great way to kill boredom. In your mind, you're trying to imagine what the Earth, from the oceans to the continent, would look like if you looked at it from space.
And when you can put that in a drawing, that's when you can pat yourself in the back for a time well spent doing something constructive.
This should be easy if you have drawn a map before. But if it's something you intend to try for the first time, you may find it a bit challenging to put together.
Don't to worry, though, because you can check out the video below to learn how you can draw a globe step by step.
6. Craft a Picture of Your Favorite Actor or Actress
If there's one thing that's for sure, it's that every one of us has at least one favorite actor.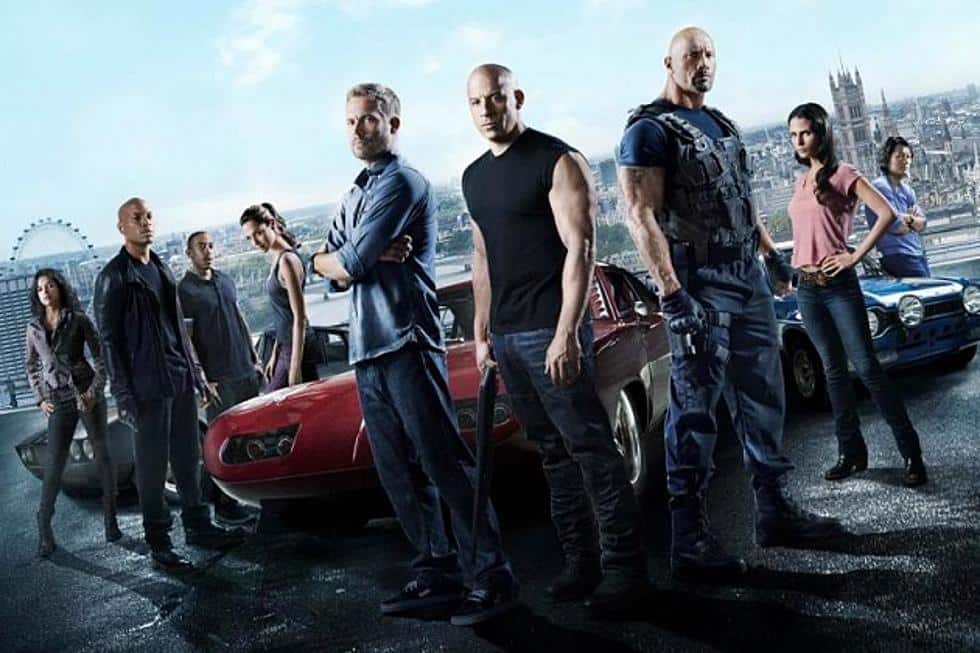 Everything about the character, from their appearance to the role they play, looks impressive to us. And each time we lay hands on a movie or television show they cast in, we'd probably give that a first priority.
But what if you're bored watching movies and want to get your mind involved?
Well, it would be best to draw this your favorite movie actor. It's a cool idea after all. You can either use a piece of paper and a pencil to draw the sketch or get yourself a tablet under 300 and install a drawing app in it to use for sketching.
Keep in mind that images of real people tend to be a little complex to put together. So if you seriously are going to consider drawing your favorite actor, the task is highly likely to be involving. And that's the point really.
The more involving a drawing is, the more occupied your mind will be, hence less boredom.
7. Draw a Character in One of Nintendo's Top Games
Nintendo games are one of the most popular categories in the gaming scenes.
From the Legend of Zelda and Fortnite to Mario Kart 8 and Super Mario Maker 2, there seems to be just a perfect game for every Nintendo fanatic.
The characters in these games are some of the best drawing ideas you can consider right now, whether you're a beginner, intermediate, or professional artist.
Plus, drawing the fictitious character from a Nintendo game isn't anything complex. The task should take you between 10 and 20 minutes to complete.
Challenge yourself to draw as many characters as possible.
Remember, you're actually trying to kill boredom. And what's a better way to do that than to fully immerse yourself in a drawing session where you can actually create something adorable.
Wrapping this Up
Of course, there are so many things to draw when bored. So these are just a handful of options that you can start with.
If you already have them on your list of ideas, that's totally fine. If you don't have them yet, these should make for some fantastic options that you should consider drawing.
Don't let boredom kill you slowly because you can use art to turn those moody times into some artistic moments.