What to Look for In a Hair Dryer Before Buying One
It's a less known fact that luxurious hair begins with a reliable hair dryer. Sure, all those Aveda products may be enough do the trick at least for the day, but if you want to meet your long-term blowout goals, you need to know what to look for in a hair dryer before actually buying one.
Back in the day, price was enough to judge the quality of a blower. Times have changed, though. Today, in the new age of advanced salon technology, you need more than just a budget to make a sound decision.
How to Choose a Hair Dryer
So what's the recommended hair dryer for you?
Simply put, it should be lightweight, quite in operation, and dry hair faster. But with the many brands available today, choosing the ideal one is as hard as choosing the right gel.
As a rule, any dryer that's noisy and fiddly to use is a duff. And if you think about it, poorly designed units will not only leave your hair static but also ruin your chances of using other hair products effectively.
With that said, here's an unbiased cheat sheet on what to look for in a hair dryer.
Features to Look for in a Hair Drying Machine
1. The Power/Wattage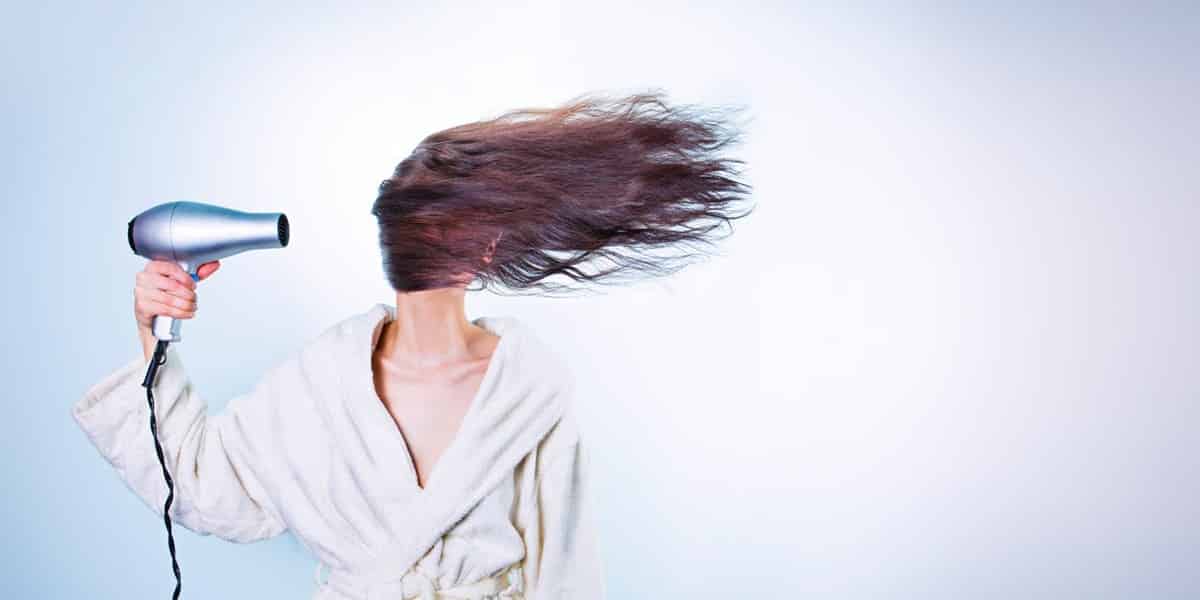 An ideal hair dryer has a short drying time, all thanks to a high wattage.
At the very least, a unit with wattage between 1600 W and 2000 W will do the job quite thoroughly.
So if you choose a dryer with just the right wind-to-heat ratio, you'll get a strong airflow, powerful enough to dry your hair quickly.
Celebrity stylist Kristin Ess agrees that a dryer with a strong motor can be effective because they produce less heat and more wind. And this is a good thing especially for people that have thick hair.
2. The Design
You probably don't think of the design of a hair dryer nearly as much as you think of its speed and power.
But it's important to know that design plays an important role in your selection process.
There are two types of hair dryers in the market: bonnet and handheld dryers. And there are differences between the two.
A bonnet dryer, also known as a hooded hair dryer, features a sturdy stand and a hood attachment at the top. The hood emits indirect heat from a vented chamber to dry your hair from a distance. Domed dryers tend to lock in more air, which help to give your hair smooth and polished curls.
A blow dryer, also known as a handheld dryer, releases direct heat to dry your hair. Handheld dryers tend to dry hair more violently than domed dryers do, especially when their heat settings are high.
While the rapid shaft of heat can give you some "wow" feeling of pleasure, it can damage your hair by causing breakage problem.
If you choose a handheld dryer, try to hold it far away enough from your hair. This will expose your hair to less heat, and then dry it evenly just as a domed dryer would.
3. Weight and Handling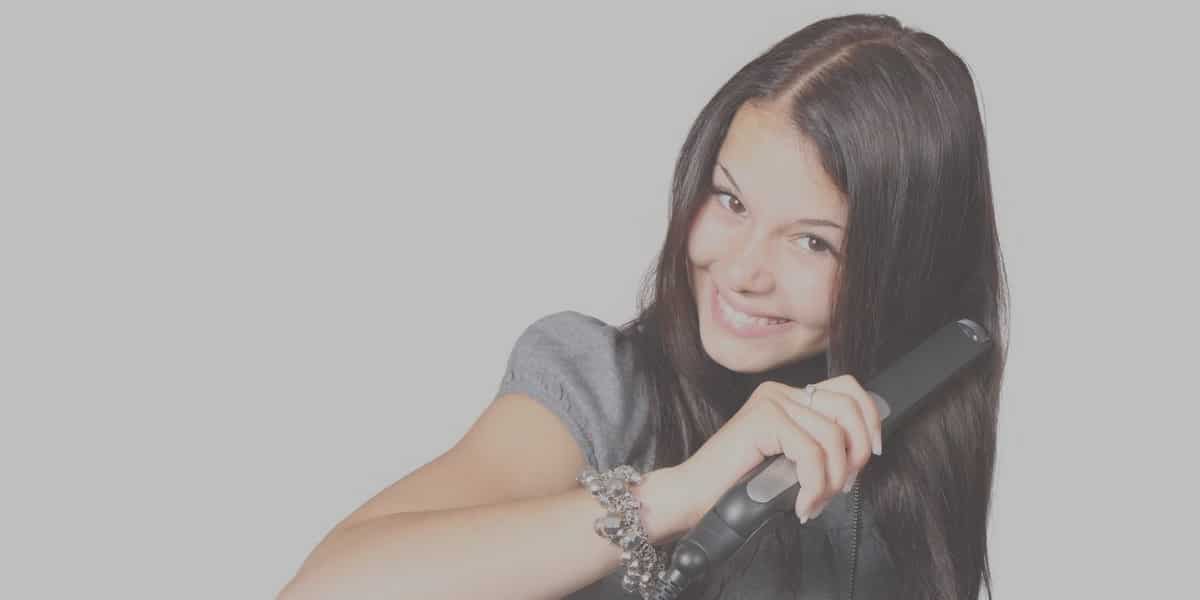 The last thing you want after a shower is an achy arm in your hair drying session. This is why it's important to pay attention to the weight of a dryer before actually buying one.
Let's assume you have long air, for example. It's obvious that it will take you awhile to get it ready for the day. And if you don't invest in a lightweight dryer, you may end up numb halfway through your blowout routine.
If you have shorter hair, on the other hand, a compact average weight blower would be a wise choice. Or you can just invest in a domed dryer for home use.
Again, weight is inconsequential if the dryer is unbalanced. Hair stylists often favor blowers with higher poundage because they feel more balanced.
The trick, therefore, becomes choosing a dryer that's easy to grip and feels both lightweight and balanced.
The good news is:
It doesn't have to be that complicated. Simply holding the dryer while at the shop will give you a good feel of the overall handling and perceived weight of the gizmo.
4. Fan and Heat Settings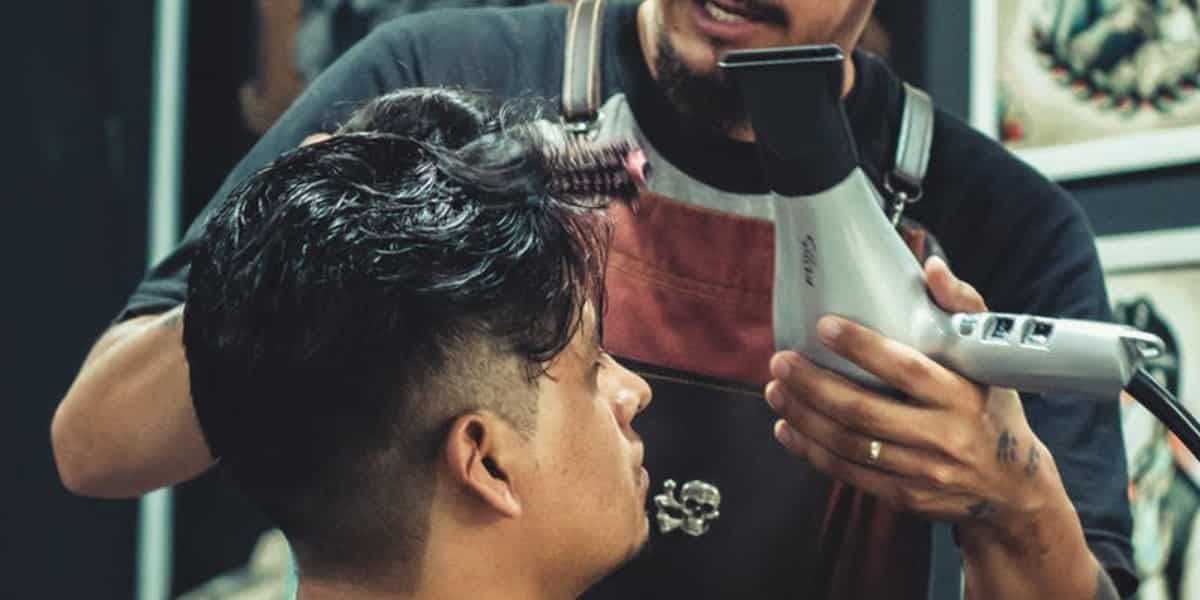 Modern standard hair dryers have separate fan and heat settings, allowing you to have more control over each function.
You can have a high fan speed with low heat and vice versa.
This, obviously, improves the functional scope of the dryer as compared to travel dryers, which use the same switch for both settings.
5. A Cool Shot Button
If you love curls on your hair, then you'll love the cool shot function on modern dryers.
Essentially, when pressed, the dryer releases a small blast of cool air, which seals the cuticle and locks in your hairstyle.
The cool shot button does magic in setting the style and giving it a shiny finish.
Although some models require you to keep pressing on the button to activate the feature (which can be a little annoying), most recent dryers only require you to press once and off you go!
6. Price
This is a no brainer for most people. At the end of the day, it makes a lot of sense to invest in a hair dryer that falls within your budget.
Understand that hair dryers aren't made equal. And that means their prices differ from brand to brand.
If you're not on a budget, any dryer should work fine for you provided it's feature-packed.
However, you can buy an extremely inexpensive dryer if you're on a very tight budget. Don't be fooled by the low price. Many of these cheap dryers work just as well as high-end models.
If you can spend a little over 50 bucks, then it would make a lot of sense to go for a hair dryer below 100 dollars or something above that.
Additional Features and Accessories
Different hair dryers have different secondary features, and depending on the type of your hair, some of them are pretty too cool to miss out on.
For starters, we have the concentrator nozzle, which concentrates the heat and airflow on specific areas on your hair. For maximum effectiveness, point the nozzle downwards to reduce flyaway and use lower heat to reduce damage to the roots.
Speaking of hair damage, a diffuser is another accessory you may want to watch out for when buying a hair dryer, especially if you have curly hair. To put this into perspective, the diffuser adds definition to the hair by distributing the heat across a wide area. This helps reduce the impact of airflow on the hair, leaving the curls smooth and intact.
The removable filter on the back of the dryer gives you easier access to the interior when doing some housekeeping. By removing the end cap, you can easily clean up all the debris and styling products that constantly collect on the filter without having to take the hair dryer apart.
Again, I'm big fan of curly hair, so I would recommend buying a dryer with nourishing technology that combats frizzy hair with the help of infused oils in the blower.
Is there a Hair Dryer for Each Hair Type?
There's definitely a hair dryer for each hair type. Here's a quick rundown for you:
Curly Hair
Curly hair mainly maintains its kinky lock if left to dry naturally.
Going for a dryer that's slow in drying on low settings would be a good bet. Add a diffuser to the mix and you have the perfect wavy curls!
Fine Hair
Fine hair works best on low temperature. For best results, use your dryer on low heat and fan speed settings to avoid hair breakage.
Choosing a narrow concentrator for your dryer will also add some lift to the hair, giving it a denser look
Straight Hair
Straight long hair usually requires a lot of patience to dry. This calls for a lightweight hair dryer that's firm on the grip.
To ensure your hair stays smooth and straight, blow the dryer along the entire length of your hair, starting from the roots.
Choosing a dryer on the higher end in terms of the wattage is ideal for people with straight hair.
If you are interested in sewing machines visit https://sewingempire.com/ to know which sewing machine suits you the best.
Let's Wrap this Up
If you aren't too obsessive over hairstyle, and you mainly just use your dryer for a quick blast after the shower, a standard hair dryer would be sufficient for all your hair needs.
Even the most basic dryers are fitted with elemental accessories such as the diffuser and concentrator.
But if you use your dryer to create a variety of hairstyle sets, investing in a professional hair dryer would be a better choice to increase the scope and give you more touch and power control.