12 Chromebook Tips and Tricks You Can Use Right Now
So far, we've provided you with a Chromebook buying guide to help you make the right purchase decision and get the best value for your money.
We even took this a step further and provided you with a thorough outline on what you can do on a Google PC.
But we felt there are more Chromebook tips and tricks that we haven't talked about just yet. And since these techniques can help you get the most out of this type of laptop, we think it's important to highlight them in this post.
So without further ado, let's get to it.
12 Chromebook Tips and Tricks
Chromebooks have a simple learning curve. And once you understand the tweaks, navigation becomes quite easy. The following are handy ideas that you can use to run this laptop.
1. Swipe Gestures for the Touchpad
While there are many gestures that you can use to command a Google PC, only a few of them are important.
If is the first time you're using a Chromebook, you should find this technique useful.
Using three fingers, swipe downward on the touchpad to open Task Switcher. Press on CTRL and Tab to open chrome tabs. Then, use 2 fingers and swipe vertically to scroll your chromes screen up and down
2. See All Tabs Running on the Chromebook
Like most Window 10 laptops, Chromebooks have an overview mode built in them. This mode lets you have a glimpse of all the currently running applications.
There are two ways to access the mode. The first option is to click the button located above the number 6 key on the keyboard.
Or, you can place three fingers on the trackpad and slide them downwards. It's as simple as that.
3. Taking Notes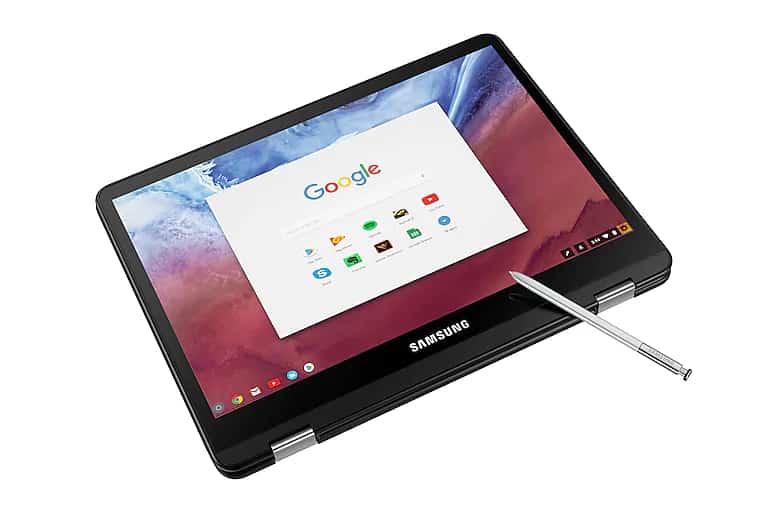 This sounds a bit obvious, doesn't it? After all, even the best budget Chromebooks give you access to Google Documents, which you can use to take notes of any kind.
We can expand this statement further and say that SOME Google PCs are versatile and extendable, useful as regular laptops and easy to convert into notepads. But the conversion only applies to a touchscreen Chromebook with a stylus.
Using the stylus to take notes only works when the screen goes to sleep mode. But even before you start writing using the pen, you need to install an app and use it to adjust screen settings in the "stylus section". Once activated, you'll see an icon on the right corner of the screen that lets you scribble away.
4. Zooming the Screen In/Out
Many Chromebook screens are 12 inches and under, with crisp display and clear content placement. Sometimes, though, you might to zoom the content a little closer or further for one reason or the other.
To zoom the content on the screen in, hold Shift and CTRL keys and then press the Plus button. To zoom out, hold Shift and CTRL buttons and then press the Minus key.
To reset the display to default, hold Shift and CTRL buttons and then press zero (0).
5. Taking Screenshots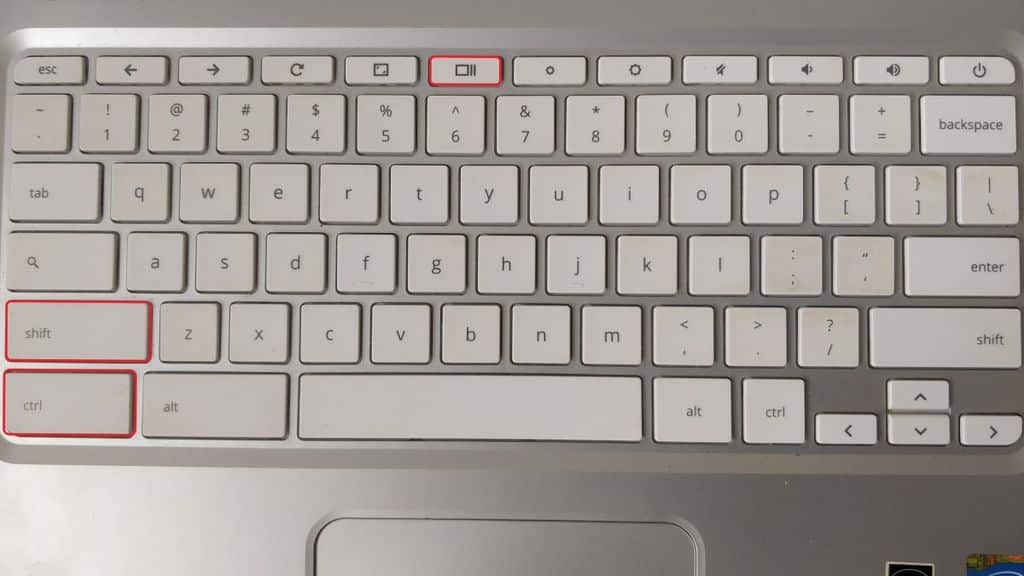 Although Chromebook laptops don't have the "Print Screen" keys on them, taking a screenshot is still as easy as on Mac OS and Windows machines.
You can capture the entire screen or grab just a small section of the display.
Press a combination of CTRL and Switch window keys if you'd like to take a full screen screenshot. To capture only a part of the display, hold down a combination of CTRL and shift keys and then press the Switch Windows button.
6. Wiping or Resetting a Chromebook
If you're a regular Chromebook user, then you already know by now that Google saves all your data on the machine, from the recently installed apps to every single search you make.
But what if you want to swap the Google PC with a friend, sell it to a willing buyer, or pass it pass it on to a loved one?
Doesn't it make a lot of sense to clear your personal data first? Of course, it does. And factory resetting the machine is as easy as following a few steps.
Check out the following video for a step by step illustration.
7. You Can Talk to Your Chromebook, and it's Easier than You Think
It's nice to see how speech to text technology has revolutionized over the last couple of years. And even though voice command isn't anything new in the computer's world any more, it's getting better.
Microsoft has long had the Cortana, a digital virtual assistant developed after the release of Windows 10 laptops.
And Google has since joined the bandwagon with its OK Google, an application that lets you issue commands with your own voice – no touching any key on the keyboard whatsoever.
To enable OK Google on a Chromebook laptop, go to setting and, under Search and Assistant, choose Google Assistant. Click on Google Assistant settings, select device, and choose Chromebook. You'll see "Access with Voice Match". Toggle this option to turn on voice recognition.
8. Use Your Android Smartphone to Unlock Chromebook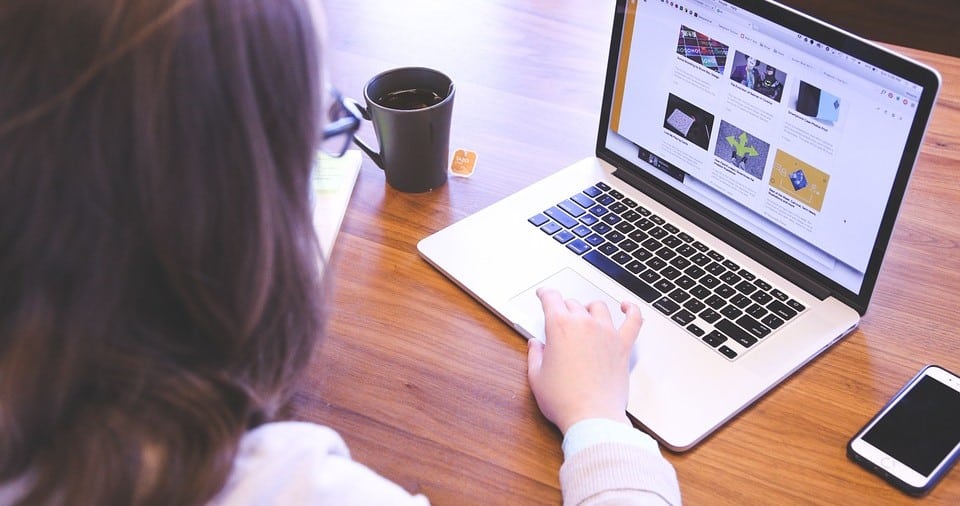 Typing your password each time you need to log into your Chromebook can be boring, time-consuming, and tiring. Been there, done that, so I know.
But Google's "Better Together", a fancy technology term that simply refers to pairing your Chromebook with your Android smartphone, makes it easy for you to log back into your computer as fast as possible.
Check out this Chromebook smart lock guide by Android Central to learn how to pay your Chromebook laptop with your smartphone. The guide even shows you how to use the feature step-by-step.
9. Mirror Display on Chromecast
There was a time when casting content to a smart TV screen was possible only via smartphones. With this technique, you'd wirelessly cast content from your mobile device and enjoy the benefits of a bigger display.
The wireless casting technology has revolutionized quite a bit. And in the case of a Chromebook laptop, you can now cast content to a bigger TV screen via the Chromecast.
To learn more about Chromecast, from how to set it up to how to use it, check out the following video description.
10. You Can Create Multiple User Profiles
You can setup multiple user profiles on one Chromebook laptop and this is a good option to consider if you want share the device with friends and family members.
Every user account you add to the computer will exist independently. Which, in other words, is to say that each user will have their own applications, controls, and settings.
11. Use Google Documents Offline
A Chromebook, whichever the model, is a good laptop for writers because it gives you full access to Google Document.
Built into Drive, Google Docs lets you create and edit files the same way you would with a Microsoft Office package even when you're offline.
If you'd like to use Google Documents offline, you'll need to activate the sync function. To do this, open up the settings page and choose "Sync Google Doc, Slides & Drawing and Sheets". Activate this feature.
Now, every time you connect to the Internet, assuming you were creating your documents offline, Chromebook will automatically synchronize the files to Google Clouds for storage.
12. Force a Reboot if Your Chromebook Freezes
Cases of the task manager failing to open or not being able to fix a frozen Chromebook aren't very common. But when they occur, it's best to consider a hard reboot.
Keep in mind that this technique doesn't auto save your unsaved data. So before you use this technique, just know that you'll lose any unsaved task anyway.
Because hard rebooting a Chromebook is easy, the task should take less than a minute of your time. Hold the "power" button and then press the "refresh" key to restart the device. It's as simple as that.