Vlogging Tips for Beginners: 10 Ideas to Grow Your Audience
So you want to start vlogging. But you're wondering how to get started, not to mention how to become a famous and successful YouTuber like the Dude Perfect.
Or maybe you already have a YouTube channel. But you're struggling to grow your audience and you're looking for some vlogging tips for beginners to get you started?
Here's the thing:
Every successful video blogger you know started from scratch. They didn't have success written in their DNA, they just had the passion to create great content and share with the world.
Judging by their success, it's clear that they understand their audience, they produce great content, and they're always consistent in their production.
Even in the current age when YouTube seems flooded by vloggers from different parts of the world, there's truly no barrier to entry – at least not to the best of my knowledge.
In fact, all you need to get started with video blogging is the right material, one of which I strongly believe is this article.
Vlogging Tips for Beginners to Help You Grow from Start to Pro
In this post, you'll learn about some of the best vlogging tips and tricks that can help you grow your audience without trying so hard.
So let's get down to it, shall we?
1. Choose a Good Vlogging Camera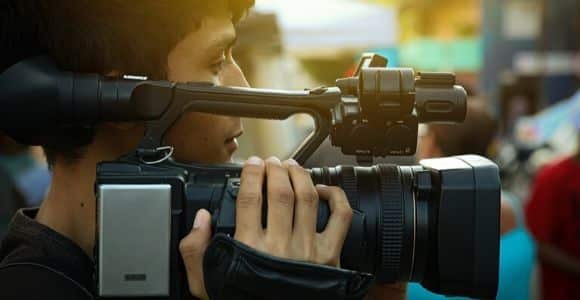 This is a no brainer, probably one of the simplest vlogging tips for beginners that many starters don't pay close attention to.
But the thing is, you need a video camera to start your vlogging career. It's an important piece of equipment, which will complements your quality strategy and practice.
To be clear, quality is not exactly an end itself, except it must be a means to create and add value to your content.
And if you think about it, your audience won't love scratch videos that seem archaic and destitute. You compromise on visual quality and you turn them off completely.
A catchy title and clear voice may grab attention. But the quality of the video is what can either keep a viewer hooked or totally disappointed.
So invest in a video camera that will allow you to produce clear and sharp motion pictures without lag time.
A high quality camera doesn't have to be the most expensive. You can get a cheap vlogging camera that makes the cut just fine. Then you can upgrade to a high-end model later in your vlogging career.
2. Sharpen Your Storytelling Skills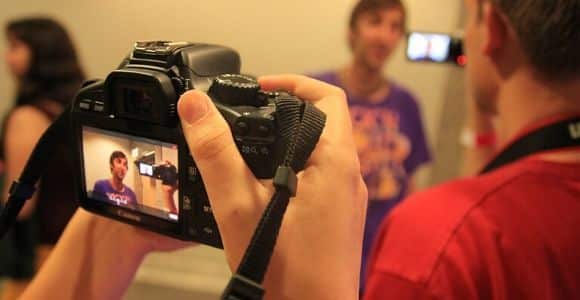 Storytelling is an important skill that marketers and entrepreneurs desperately need in the current market. But it goes beyond businesses and marketing departments, finding its way into video blogging arena.
And while there has never been a narration too dull per se, the difference lies in the way you tell it.
You shouldn't anchor your vlogging on throwing together hastily made scripts of the day or a topic. Instead, create a structured, well linked and tightly knit story that your audience can follow and interact with easily.
Vlogging in a well-structured manner, where every clip shows your expertise in your niche, from introduction to the main content to wrapping up, is the only way to grab the attention of your audience and grow it altogether.
3. Grow a Thick Skin, You'll Have to Deal with Criticism
As a new video blogger, you will get negative comments from some of your viewers.
While this is a common thing on YouTube and similar video platforms, it can be quite disgusting, maybe even traumatizing.
My advice is this:
Learn to take criticisms both positively if you seriously want to succeed as a video blogger. Even better, use the negative comments to help you make your future videos better.
By growing a thick skin in face of negative comments, you'll stand strong in a world where political correctness and absolute madness is at all-time high.
The bottom line is this:
Don't stop vlogging simply because one or more of your viewers said something negative about your content.
Keep going, always, because some people who consume your content will never be so generous with their comments.
4. Be Consistent
One interesting things about your audience is that they're sophisticated and overly demanding.
So blowing hot on some days and cold on others will definitely kill your vlogging career.
The best thing to do is to have a content production plan that will enable you to be as consistent as possible.
Take Mark Angel Comedy, for example.
The crew has been consistent from the very beginning, releasing content every Friday without keeping their audience waiting.
And their steadiness has benefited them in two ways:
It has enabled them to attract a bigger audience interested in comedy, getting them to 5 Million subscribers in just 6 years
They've received millions of views since launch and they make a lot of money in monthly income from YouTube alone.
So be consistent, always. After all, your subscribers will always be waiting to hear from you.
5. Your Passion is Most Likely Your Ideal Niche
Many vloggers out there are simply rational beings who often tend to search for topics that have the most views or interests.
But therein lies the trap.
Lurching on the most talked about topic that you either half understand or have no real passion about is a real killer and will destroy your video blogging career even before it really takes off.
If what your vlogs talk about is not your thing, then your audience will notice sooner than later.
Besides, videos devoid of passion, even if streamed in high definition, often sound rather generic and dull.
It's important to note that viewers want something insightful at every time they visit your channel. And passion can make the difference.
After all, passion provides the fuel to keep going strong even on days when you don't feel like vlogging.
So before you settle for a niche, make sure you're not only on the ball with what you'll be talking about but also have an absolute interest in the topic.
6. Give Your Content a Theme and Be Original
Look:
Vlog consumers dislike boring, repetitive content. Which means that if your videos don't have an original touch, you may not attract a massive audience.
The key lies in being different. And you do that by giving your content a theme even before you start shooting the video.
Along that line, make sure the theme is unique. Or if it's something already existing on YouTube, try to make it better.
The takeaway here is this:
You should diverse your content plan. It's a major recipe for succeeding as a beginner to video blogging.
7. Focus on Quality, not Quantity
We are back to the basics again and quality takes precedence over quantity.
Viewers don't rush to view thousands of vlogs every day. They have limited time and attention to give to vlogs.
They are quite choosy, always smart when it comes to selecting what to view and what's not worthy their time and attention.
Quality is the yardstick.
You shouldn't upload vlogs that neither add quality nor provide insight. Instead, pack value in every single video so viewers can get the most out of your content.
8. Your First Fifteen Minutes Must Sell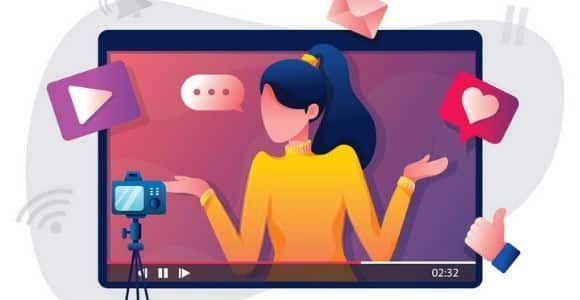 With the tons of video content on the Internet, viewers have the final say on what counts as good content and what fails their test of the same.
So your first fifteen minutes of the vlog must be impactful, insightful and gripping or else the viewer is off to the next video.
Make powerful opening statements that stun the viewers and compel them to want to watch more.
9. Use a Conversational Tone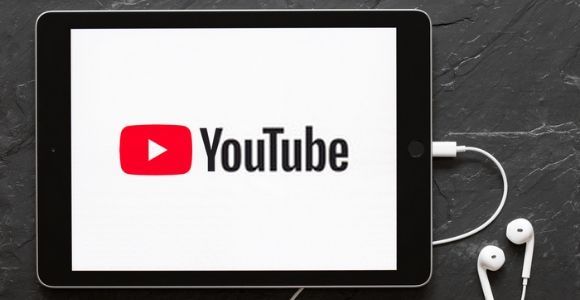 It's easy to forget that you're working on a blog and turn to a long, boring narration that fails to captivate your audience.
And it gets even more challenging by the fact that you're mostly talking to the camera during content production, not people.
As a beginner, and even as you progress in your vlogging career, the last thing you want to happen is to sound robotic to an audience you're so dearly trying to build.
So use and stick to a conversational tone.
This creates a sense of content ownership and purpose, making your presentation more personalized for the viewer from start to finish.
The idea here is to address the viewer from the start. A conversational tone makes it about them. And it even makes your audience to believe that you're a vlogger who knows what they're doing.
You also want to keep things simple for your viewers.
Let's say you're a technology vlogger, for example. It wouldn't make sense to flood your content with technical terms that your audience know little of or don't give a damn about in the first place.
KISS your content. You know what that means. If you keep it simple and stupid, it means you're eliminating technical jargons that may put off your viewers. And if you must get technical, only do so when it's absolutely necessary.
Viewers want simple content that flows freely and doesn't leave them scratching their head for the meaning of your words.
10. Cultivate a Culture of Participation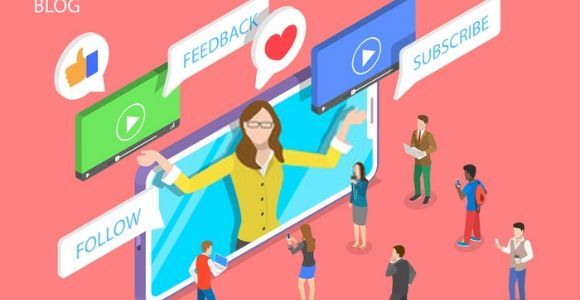 One of the veritable ways to create an engaged audience and ensure rapid expansion of your channel is to create and nurture a culture of participation.
Having a comments and feedback section where you can interact with your audience openly can make a very big difference in your vlogging career.
The comment section is particularly important for a reason:
It gives you real time insights on the performance of your content. By receiving useful feedback from your audience, be it negative or positive, you end up knowing what you need to work on to make your future content better.
Provoking debate around your vlogs is crucial to ensuring a lively exchange and not simply a one-way flow of ideas.
The idea here is this:
Treat your audience like your consumers and use their information to improve the quality of your channel.
My Last Thoughts on Vlogging Tips for Beginners
Putting up a successful vlog requires a well thought-out strategy that utilizes some of the best practices that I've highlighted in this guide.
It is important to ensure that your content fits the needs and wants of your audience. If they can easily identify with your content, there's no reason why they wouldn't want to subscribe to your channel.
Let me put it this way:
If you seriously want to set up and run a successful vlog, you need to develop your storytelling abilities, learn to deal with criticism, be consistent, vlog around your passions, and use original themes to put their vlogs into context.