Can I Use My Own Router With Spectrum Internet?
Charter Spectrum is one of the leading integrated Internet service providers in the United States.
Having an extensive coverage of the majority of the states in the union backed by excellent services and service quality, this company is currently the darling of many Internet users in the region.
To ensure you have your day in making choices, Charter Spectrum provides you a range of Internet infrastructure while giving the leeway for you to purchase other items where you feel so.
One of the key things that you need to get the most out of Charter's internet service is a router, a hardware device used for exchange of data packets between two different networks.
Its function is to direct the flow of messages over the Internet by connecting different networks to each other, most times making a connection between a local network and the Internet.
As part of its wholesale service provisions, Spectrum provides you with a free router, although you have the option to purchase, install and use your own router.
So the better question to ask yourself is this: can I use my own router with Spectrum Internet? And in this article, we try to give you more insight to answer this question
Why is a Router Important for Your Internet Experience?

Let's start by saying this:
Choosing between a Spectrum specific router and third-party routers for Charter Internet can affect your user experience on the network.
It's therefore important to consider the pros and cons of making either decision before you actually decide what to do.
With that said, here's a list of the things you need to know when making this decision to ensure continued satisfaction.
What are the Common Features of Spectrum's Specific Router?

It's important to understand that Charter Spectrum requires you to use only authorized and approved devices when connecting to its Internet. That includes routers, modems and cabling.
And their goal for issuing such an instruction is quite simple:
The brand wants you to get the most out of your internets subscription, which, for the lack of a better phrase, comes down to optimal speeds and excellent service quality.
Plus, the need for a router that's compatible with Charter Spectrum services stems from compatibility and safety issues, where those not tested and approved by the company may result to poor connectivity or related errors.
In addition to the router you get on sign up and purchase of Spectrum's monthly internet plans, the company also gives you a compliant modem as part of the purchase, without charging you an extra cent.
The brand has thoroughly tested and verified these devices, achieving the highest standards required to give you an uninterrupted Internet consumption experience.
Keep in mind that the router the company provides perfectly matches your specific Internet subscription tier.
But in the unlikely event that they upgrade speeds and your router falls short of this new range, you'll get an option to upgrade the router to comply with the new speeds – all this at no extra charge.
Do you want to make sure your internet speed is up-to-par? Check out the TM Internet Speed Test!
What are the Benefits of Using Charter Spectrum Specific Router?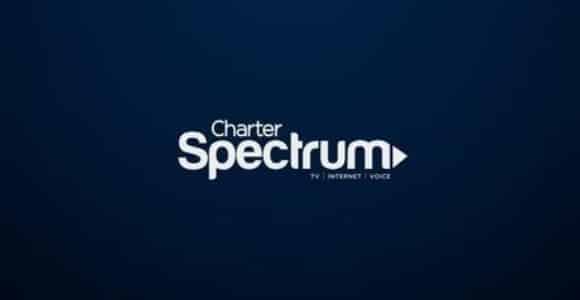 This company provides you with an around the clock customer service that centers on ensuring excellent consumer experience.
The support includes technical assistance with any malfunctioning network devices and replacements in case the hardware they provide no longer meets their operational requirements.
According to the company's policy, however, the customer support team doesn't provide technical support on routers bought from third parties, which is routers not provided by Charter Spectrum.
As long as you're using the router the company provides, you're highly unlikely to experience technical issues. After all, Spectrum specific routers work well with the brand's infrastructure.
And since the company tests each router for effectiveness, expect them to be automatically compatible and recognizable by the network.
Can I Use My Own Router with Spectrum Internet?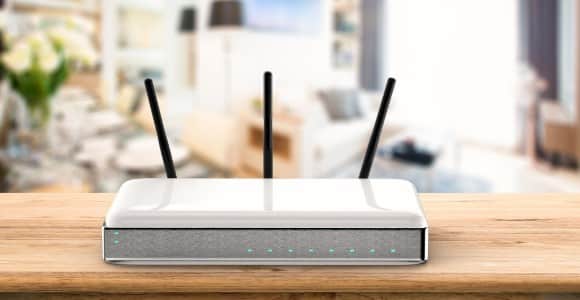 You're free to buy and use your own router with Charter Spectrum Internet. Just remember this falls outside the items they cover in the services and technical support that they provide.
While Charter's own is the ideal solution to consider, especially because they come at no extra cost, they do recommend a few third party Wifi routers for long range that you can buy and use.
Keep in mind that while their list of recommendation has some of the top routers from recognizable brands, Charter doesn't give a 100% guarantee that they will performance optimally.
Moreover, you will need to seek your vendor's support in the event that your third party router malfunctions.
Can I Get the Most Out of Charter Internet with My Own Router?

So you've decided to buy and use your own router with Spectrum and you're wondering which one to pick?
No problem.
Because finding the right pick is really a no brainer, especially because Charter's recommendations are readily available and affordable.
But what if you want to use a completely different router that doesn't appear on their list? How do you even know if it will make the cut for you?
You need to make sure the router you choose is 802.11ac compatible and equipped with an internal Giga-switch.
The device must equally support 802.11ac and 802.11n protocols, which allows it to support the gadgets on the network.
If you're a heavy Internet user, look for a router with dual band wireless connection. They're fast and reliable, particularly when it comes to prioritizing bandwidth usage depending on data consumption.
More often than not, a dual band router promises a seamless experience by proving a stable connectivity to your Spectrum Internet.
Devices that fail to meet these specifications may lead to intermittent Internet or simply fail to work on the network.
Final Words
Using a router provided by Charter Spectrum remains the best option. After all, the brand knows its technology very well. And they do everything possible to give you the best possible experience.
However, if you already have a router or you would like to buy one, nothing should stop you from doing so.
First, start by looking at their recommendation. But if what they have on the list is not something you'd rather use, then you can buy a different model provided it meets their Internet connectivity requirements as discussed above.
One more thing:
Charter Spectrum is not responsible for the technicalities or malfunctioning of third party routers. As such, such a product isn't subject to their customer support.