Chromebook Buying Guide: What to Look for Before Buying One
Looking for an in-depth Chromebook buying guide? This guide is for you.
Today, Chromebooks are no longer the entry-level laptops they used to be back in 2011. And although they're not as advanced as Windows and Apple computers just yet, I'd say they are somehow close.
Today, technology companies spoil you for choice when it comes to Chromebook specs. With the limitless options within your reach, it shouldn't take you long to at least find a good pick.
Even Google, the brainchild of the Chrome OS, confirms that there is a Chromebook for everyone. And there is a lot to love about them.
The concern now is to determine what to look for in a Chromebook before actually buying one. The truth is these devices aren't the same. They come from different brands, have different specs, and feature different price tags.
So in this Chromebook buying guide, I'll tell you everything you need to look for when choosing this kind of laptop. So you can get your purchase right the first time.
Let's dive right in.
What is a Chromebook?
When we talk about Chromebooks, a powerful Google-only ecosystem is probably the first thing that comes to your mind.
But what does this statement even imply, in the first place?
It means that while a Chromebook looks much like a standard laptop, it has a completely different built-in Operating System, the Chrome OS.
To put into perspective, Chrome OS, a browser-based technology, provides an intuitive web interface for simple computer-based activities, like live steaming, managing documents, browsing, and listening to music.
Every new Chromebook comes with a handful of pre-installed apps, many mostly developed by Google. You also have access to an app store, which allows you to search and install a variety of apps with a few clicks.
Remember, Google built the Chrome OS around its browser. So every app installed will launch as a browser tab and run specifically on Chrome Browser.
How Do They Store Content?
Because Google built this operating system around a cloud service, mostly a Chromebook will require internet connection to work.
It also supports offline mode, which gives you access to apps, allowing you to work efficiently offline until the next time you connect back to the Internet. The apps with then sync with Google's servers the next time you connect back online.
Primarily, a Chromebook laptop stores all your content in the clouds. But that doesn't mean you can't store your files locally.
The only problem is that storing content, like movies, documents, and music, offline has a limitation. Usually the problem is with the built-in hard drive. It's usually so small that you can't store anything significant in it.
But given that they are typically cloud-based laptops, the limitation on the size of the local storage is not exactly a deal breaker.
Chromebook Buying Guide: What Makes an Ideal Chrome OS Laptop?
There is more to a Chrome OS laptop than the sleek appearance. Beyond their solid design and reasonable weight, there are thing you need to look for when buying one.
Here's how to go about it:
1. Determine Why You Need a Chrome OS Laptop
Just because Chromebooks aren't as powerful as Apple and Windows computers doesn't mean they aren't useful. This brings me to my first point, which is this:
Before buying a Chrome OS laptop, determine your purpose. In other words, why do you want to buy a Chrome OS laptop?
Here are some examples to point you in the right direction:
Example #1: Good for Writers
If you are in the writing business, you'll find this kind of computer quite handy.
In fact, a Chromebook is a good laptop for writers because it gives you full access to Google Documents, which lets you create, edit, and share all types of documents.
Google Docs are similar to Microsoft's, except with one difference. They allow you to manage your documents from Google clouds instead of your local storage.
Example #2: Gift Idea for Kids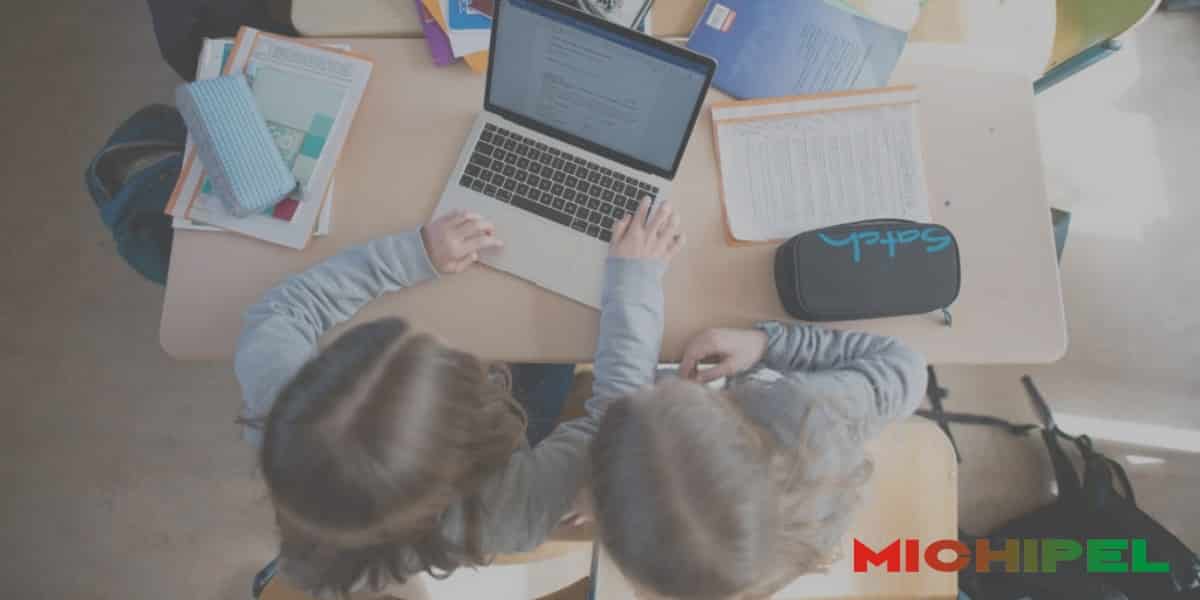 Chromebooks are becoming quite common among kids these days. For example, our guide on laptop for 10-year-old daughter is purely a collection of Chrome OS computers.
And the reason is?
They are the most affordable options in the market today. And given that kids don't really demand a lot from a computer, a cheap option is likely to suffice.
Moreover, the ability to access Google Play Store with just a few clicks means your child can get access to useful apps and games, which can help a great deal with their cognitive and social development.
Example #3: Ideal for Medical School
I strongly believe that a Chromebook can be a good laptop for medical school because the software requirement is quite basic.
More often than not, a medical student will need document processing applications, which are readily available on Google Documents.
They may also need a PDF reader and task scheduling software, which, again, require just a web browser.
Moreover, a Chromebook laptop is lightweight, has a good resolution, the keyboard size offers a good travel distance, and the built-in SSD may not even be necessary per se.
Example #4: Not Good Enough for Computer Science
Chromebooks aren't as robust as Windows and Apple laptops. Their use is completely limited to simple tasks run on Google Chrome Browser.
As such, they don't qualify to appear on our list of laptops for computer science students.
A CS student will need to run software like Microsoft SQL, XAMPP, NetBeans, and Eclipse, all of which are apparently foreign to Chrome OS laptops. Plus, the internal memory of many options is not good enough to run heavy applications.
You could run Ubuntu, Linux, or Windows OS on a Chromebook, but RAM can be a limitation.
And with only a few options offering an optional upgrade for the processor, a Chrome OS laptop is a no-no for computer science.
The bottom line is, just buy a Windows or Apple laptop if you plan to immerse yourself in this kind of an environment.
These are just a handful of examples.
The most important thing to remember is that Chrome OS laptops aren't suitable for heavy-duty task.
So as long as your tasks are simple and you can run them specifically on Google Chrome, then a Chromebook may be ideal.
2. The Size of the RAM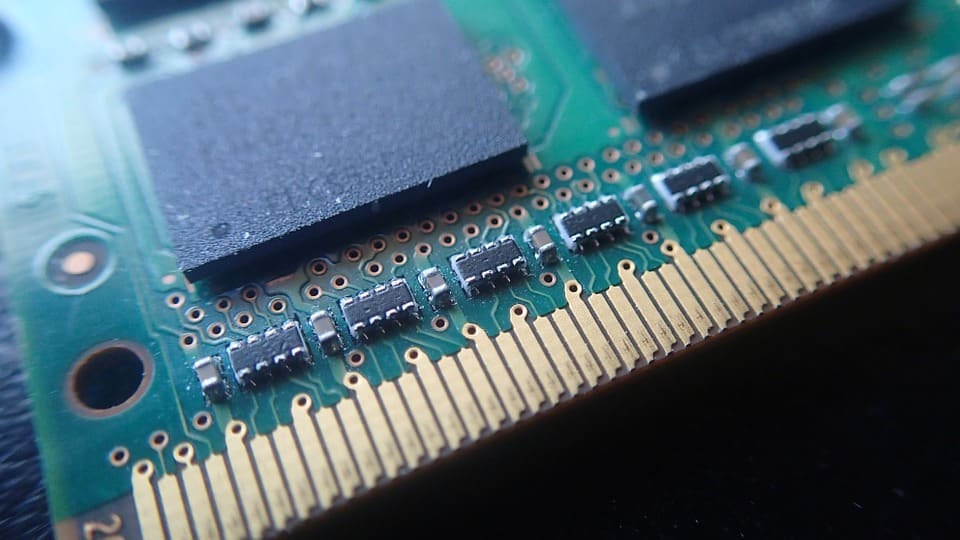 I hate slow computers. They make me cringe, especially when I'm in the middle of an important project. And I can bet you hate them with just as about the same passion as I do.
The most common thing with all slow computers is often with low RAM. In other words, the lower the amount of laptop's internal memory, the slower it's highly likely to be.
Some Chromebooks run on 2GB RAM. That sounds surprising, and maybe a little too much to let sink in. However, a 2GB Chrome OS laptop is, in my opinion, the last thing you want to buy. Unless you're on a budget and your tasks aren't too demanding.
Chrome OS computers running on 4GB RAM have decent performance. They run at decent speeds and can often accommodate many open tabs without experiencing performance constrains.
If you can lay your hands on an 8GB RAM Chromebook, and you can meet its asking price, don't hesitate to buy it. The thin is, 8GB internal memory is serious business. We're talking about a machine that promises fast and consistent performance.
3. Built-in Storage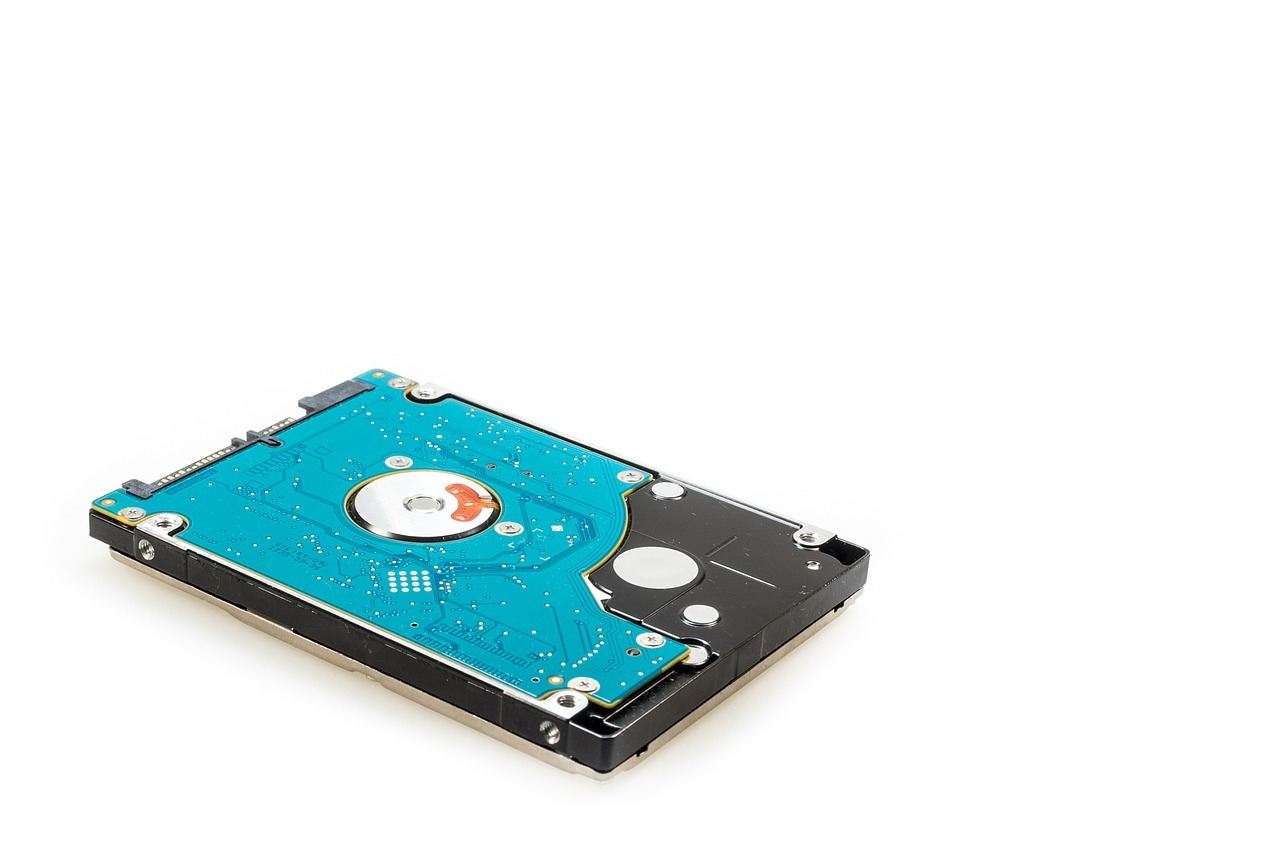 Just because storage isn't an extremely important factor to consider before buying Chromebook doesn't mean it's not important.
What about if you want to store files locally and access them offline without worrying about connecting to the Internet?
In such a case, a built-in storage becomes handy, which means you'll also need to look at how much local storage a Chromebook has before actually buying one.
Generally, Chrome OS laptops feature three distinctive storage options. You can get a 32GB, 64GB, or 128GB. The amount of space you choose will mostly depend on your storage needs.
4. Battery Life
Battery life is one of the most important specifications to look for in a laptop. So it's important to have it at the top of your priority checklist.
Generally, these laptops seem to have decent battery life. This, in my opinion, is an area where these laptops tend to shine quite well unlike many Windows computers.
Many Chromebooks have a battery life of not less than 7 hours, which accounts for continuous browsing over and internet connection.
A few options feature batteries with decent runtime. For example, Lenovo Miix 310 promises a runtime of around 10 hours. Acer R 13 can run for 11 hours on a single charge. And the Dell Inspiron 11 3000 offers around 13 hours of runtime.
It's up to you to decide how much runtime you'd consider reasonable from a single charge. But if you ask for my opinion, I'd recommend choosing a Chrome OS laptop that promises at least 7 hours of battery life.
5. Display Technology
Screen size would be the first display features to consider. By design, until at this moment at least, screen size range between 11.6 and 14 inches.
While I'd like to assume that the smaller the screen the more lightweight a Chrome OS laptop is, there's always a bit of a discrepancy. This leaves you with a bit of homework as far as the relationship between weight and screen size is concerned.
Again, Chromebooks don't offer a promising display quality like Windows and Apple computers. Except for a few exceptions, these laptops don't have IPS panels or high-resolution displays enabled.
Touchscreen control isn't common with Chromebooks just yet. Yet it would be a big plus if many brands supported this feature, especially now that Google Play Store is become a common staple for these computers.
At the time of this writing, Acer Chromebook R13 and Asus Chromebook Flip C302 are the only well-known options with touchscreen compatibility.
6. Cost of the Chromebook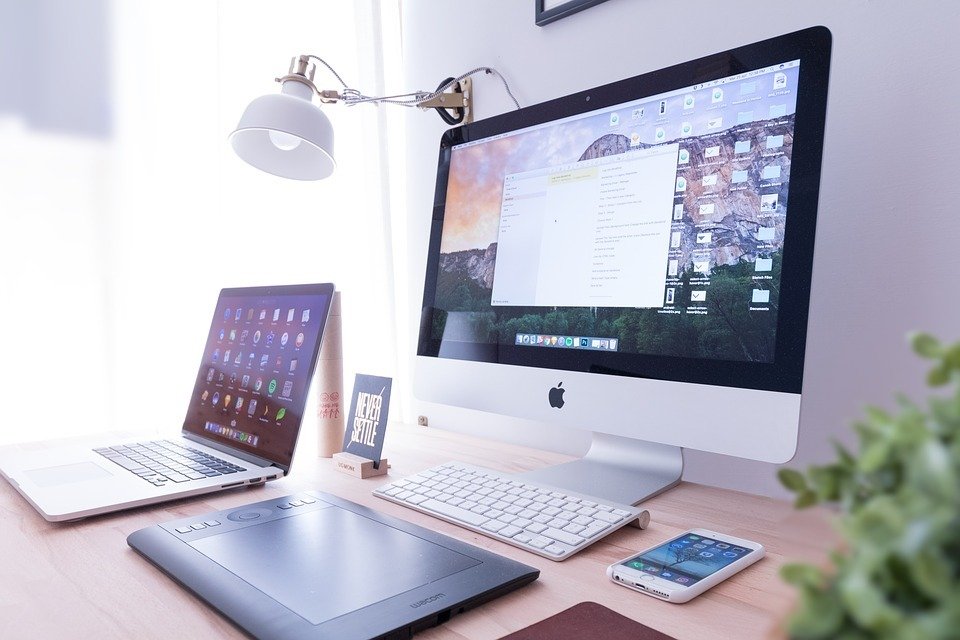 New Windows and Apple laptops don't cost pocket change. With build and performance factors put into consideration, you are highly like to spend a thousand dollars or more on a good machine.
Chromebooks are different.
Except for the likes of Google Pixelbook, which cost over $700 at the time of this writing, a bigger percentage is quite cheap.
Which means that if you're on a budget, you can still get a standard Chromebook under 300 with good specs and satisfactory performance.
7. Android App Support
If all you need is a Chrome OS laptop with its default, pre-installed apps, any machine, even one that dates back to 2011, can make a good fit.
But if you're looking for more versatility, you'll need to check if the laptop offers Android app support.
In other words, does it give you access to Google Play Store so you can download apps of your choice?
Today, many Chromebooks have access to Google Play Store enabled. The availability of the app store with just a few clicks of a mouse have made Chrome laptops so versatile that you no longer have to depend on browser extensions.
8. System Durability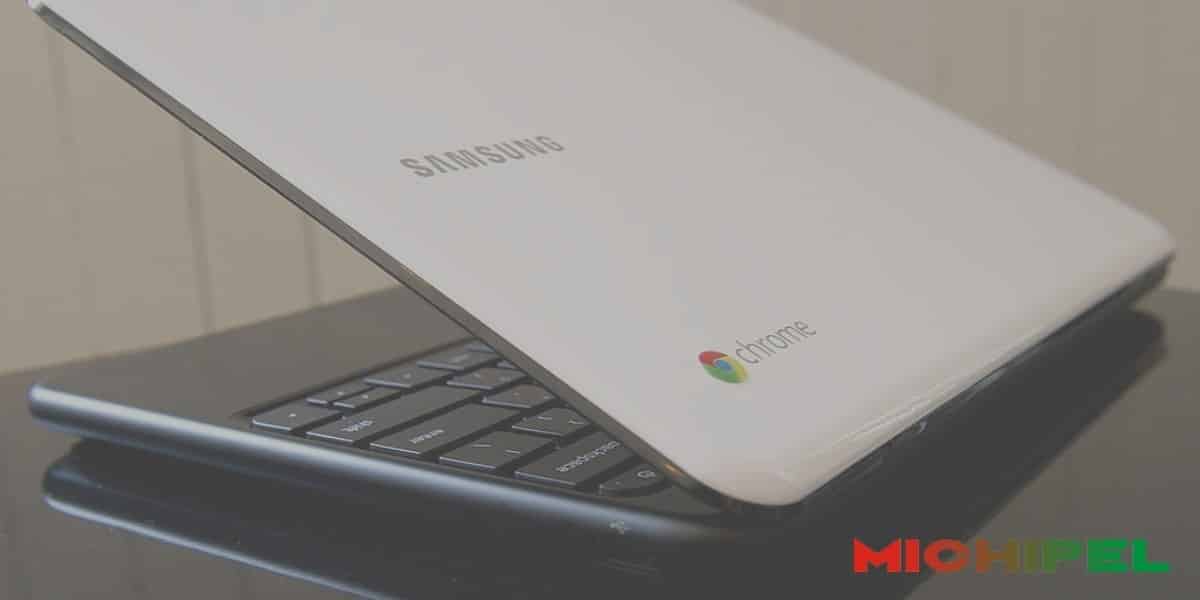 No one goes to a computer shop to buy a laptop that will last only a week or a month and then break down.
We're all kind of durability conscious. We want to spend money on personal computers that will last for years or for a lifetime if possible.
At the very least, manufacturers design Chromebook laptops to last for a very long time.
During testing, at least, they subject these machines to condition far more rigorous and worse than you'll ever put them through. And if they pass the durability test, they pass on to the market.
Take Acer Chromebook 14, for example. It's sturdy than some Apple and Windows computers, so much that it even earned the MIL-STD-810G certification.
More often than not, Chromebook manufacturers solve the durability mystery for you.
Final Thoughts on Chromebook Buying Guide
Now you know everything you need to look for in a Chromebook before actually buying one.
So it should be easier for you to identify the best option that suits you. In the end, you'll have achieved your goal of getting your purchase right the first time.